Leaflet Distribution Price List
Shared Delivery
Your leaflet delivered with other non-competitive leaflets
5,000 – 10,000 items ……… £50 per thousand
10,000 – 20,000 items ……. £45 per thousand
20,000 + items ………………. £40 per thousand
Solus Distribution …………. £90 per thousand
All prices include GPS tracking
Business Distribution
£125 per thousand – your leaflet delivered to shops, offices and industrial estates by our fully trained and uniformed staff
All prices are subject to VAT and include leaflet collection/GPS tracking/Roadsheets and updates.
Exclusive Area Distribution
There are some areas which consist only of exclusive houses with long paths or driveways. As we offer a full service, we can cover these areas but we have to pay staff accordingly and for the huge amount of extra time and in some cases fitness required. These areas are clearly marked on our target maps that we provide for you.
Many other companies refuse to deliver in these areas but we go the extra mile!
Postcode Areas
KT10 Esher, KT11 Cobham, KT13 Weybridge, KT20 Tadworth, KT21 Ashtead, KT22/23/24 Leatherhead, SM7 Banstead, CR3 Caterham, CR6 Warlingham, CR5 Coulsdon, CR8 Purley
5,000 – 10,000 items ……… £85 per thousand
10,000 + items………………. £80 per thousand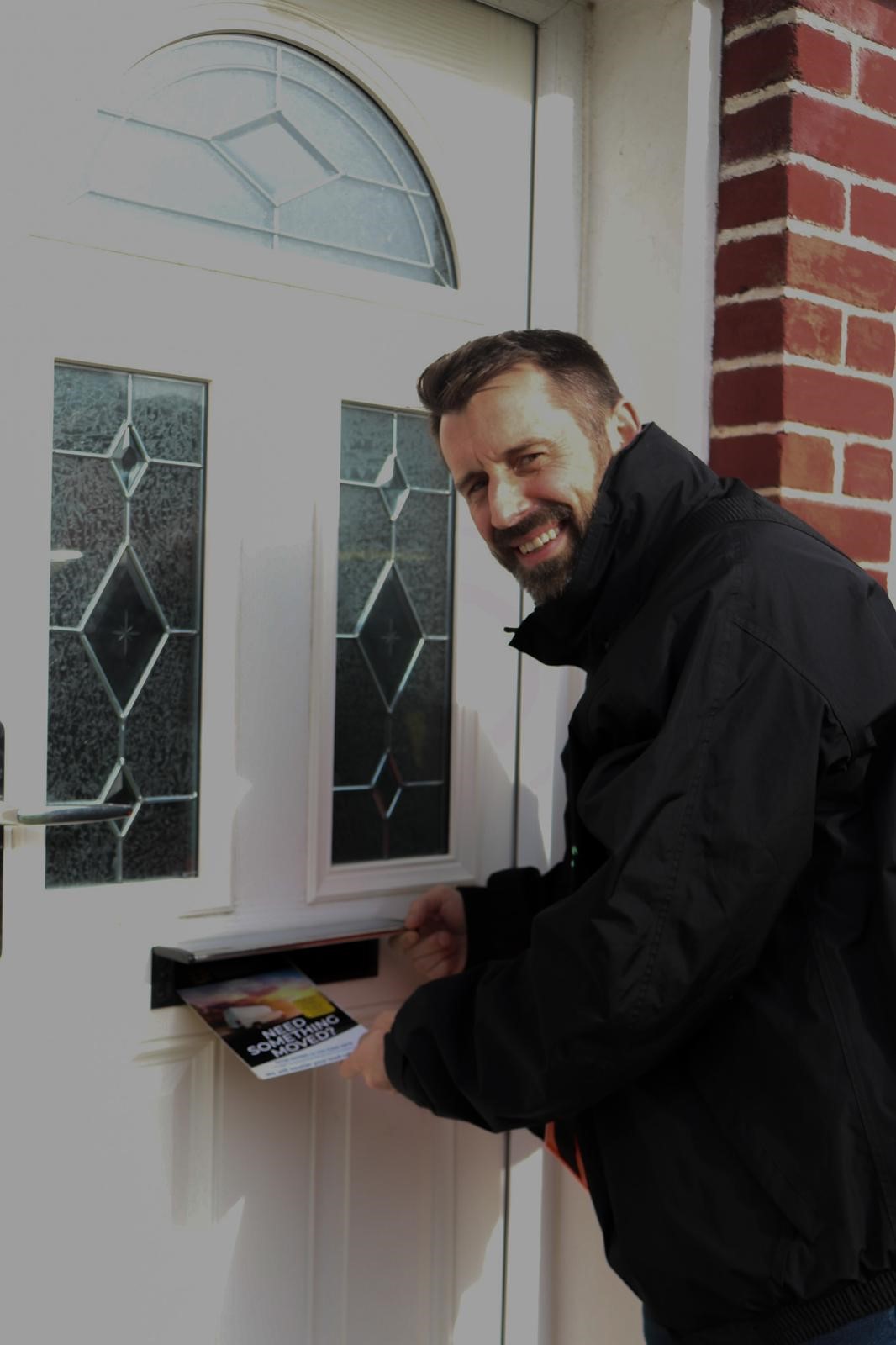 Please note that all prices exclude VAT
These prices are based on single sheet A5 or A4 leaflets. Heavier items or those displaying multiple services will be subject to an additional charge. Deliveries to the largest houses only and to premium areas will also be subject to a surcharge. Those with specific dates must be agreed before acceptance. We regret we cannot give credit.
All leaflets and payments must be in our hands at least 4 days prior to commencement.